Dashboard overview #
The Grow Linc dashboard is the first screen that appears when logging in and can be customized in several different ways.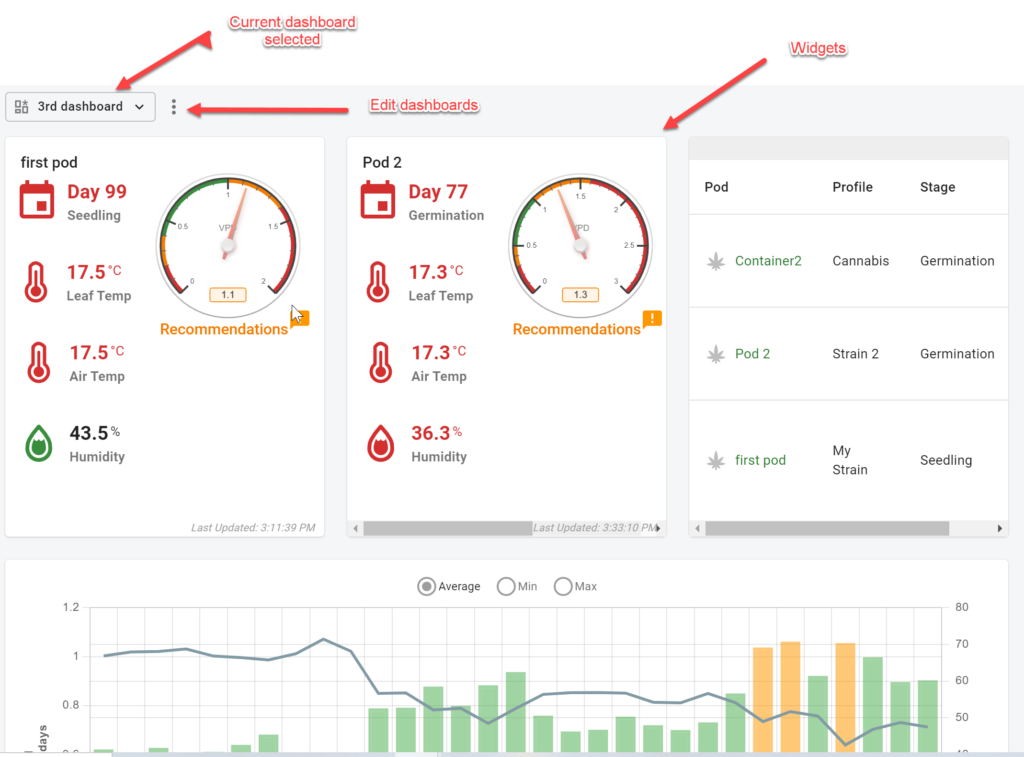 Click the Edit Dashboard link to customize current dashboard, add a new one or change default dashboard.
Dashboard Editor #
After clicking the edit button the following screen will appear with many options to configure within the dashboard.